Susan "SanSan" Kwan, PhD
University of California at Berkeley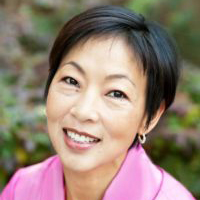 When is Contemporary Dance?
What is "contemporary Asian dance"?  This presentation interrogates the multivalent understandings of the term "contemporary" in concert, commercial, and world dance, especially Asian dance, contexts. I argue that placing multiple uses of the term "contemporary" alongside one another can provide insight into the ways that "high art" dance, popular dance, and non-western dance are increasingly wrapped up with each other and, at the same time, the ways that their separations reveal our artistic, cultural, and political prejudices, as well as the forces of the market.
Susan "SanSan" San Kwan is an Associate Professor in the Department of Theater, Dance, and Performance Studies at the University of California Berkeley.  Her research interests include critical dance studies, transnational Asian American studies, theories of space and kinesthesia, and interculturalism. Her book, Kinesthetic City:  Dance and Movement in Chinese Urban Spaces, was published in 2013 by Oxford University Press. She is editor, with Kenneth Speirs, of the anthology, Mixing It Up:  Multiracial Subjects, published by University of Texas Press. Her article on dance artists Jérôme Bel and Pichet Klunchun and the ethics and politics of interculturalism is published in Theatre Survey. Her article on cartographies of race and the Chop Suey circuit, a group of Asian American cabaret entertainers who toured the nation during the World War II era, is published in TDR.  Additional articles are published in Representations, Performance Research, and other journals and anthologies.  She is working on a research project on the contended understandings of the term "contemporary" across dance genres and communities.  Her current book project is titled Love Dances: East-West Intercultural Collaboration in Contemporary Dance.  SanSan danced professionally in New York City.  She is currently performing with choreographer Lenora Lee and composer Scott Rubin.
Julius Bautista, PhD
Kyoto University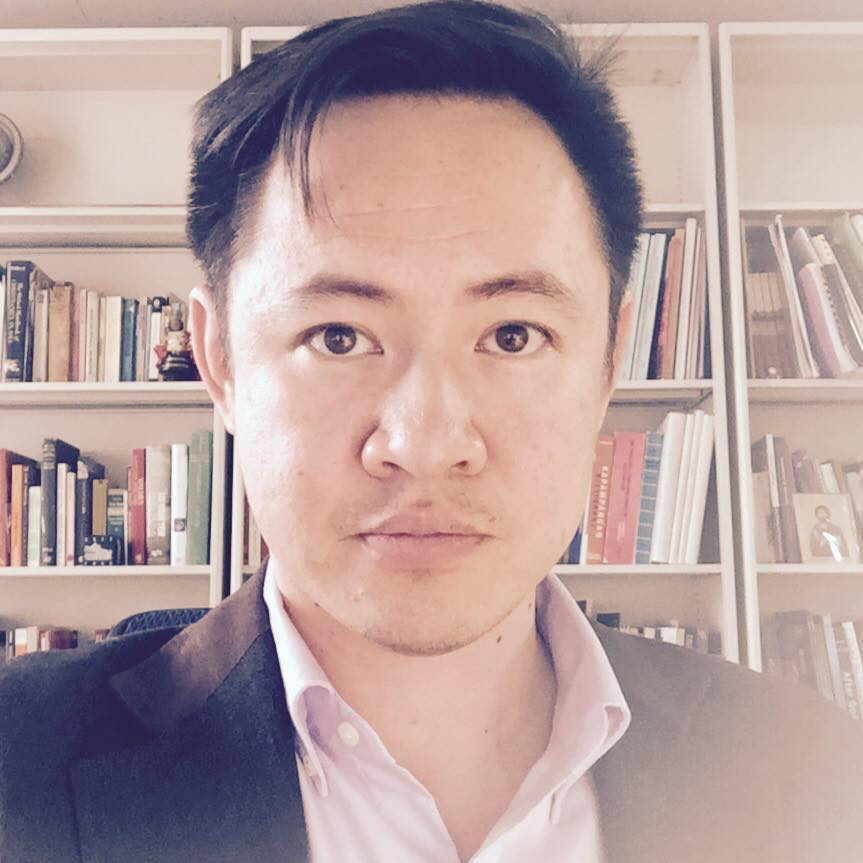 Performative Observation:
Reflections on an Anthropology Beyond Ethnography
Participant observation has long been the cornerstone of the anthropological discipline. Yet most anthropologists would be well aware that 'doing fieldwork' is a fluid process in an often unpredictable socio-cultural milieu, one in which empirical prerogatives are not possessed solely by the ethnographer. Those we encounter in the field have hardly ever sat in passive amenability to our empirical directives.  Rather, they have been active in directing us to perform certain roles in accordance with their own priorities, often in ways that challenge conventional assumptions about what participant observation is and what it should and should not entail. In this address I consider an anthropological practice that is driven by "performative observation." By reflecting upon some fieldwork narratives among Roman Catholic ritual practitioners in the Philippines, I aim to highlight how anthropological insight is determined by the roles ascribed to us by our informants, perhaps even more so than the observational roles  anthropologists assume for themselves in pursuit of ethnographic accuracy. 
Julius Bautista is Associate Professor at the Center for Southeast Asian Studies, Kyoto University, Japan. He received his PhD in Southeast Asian Studies (anthropology and cultural history) at the Australian National University, and has subsequently published on religious practice in Asia, with a focus on Christian iconography, religious piety, performance and the relationship between religion and the state. He is author of Figuring Catholicism: An Ethnohistory of the Santo Niño de Cebu (Ateneo, 2010, a finalist for the Philippine National Book Prize for the Social Sciences), editor of The Spirit of Things: Materiality and Religious Diversity in Southeast Asia (Cornell SEAP, 2012) and co-editor (with Francis Lim) of Christianity and the State in Asia: Complicity and Conflict (Routledge, 2009). His works have also appeared in journals such as The Australian Journal of Anthropology, Cultural Anthropology, Asian Studies Review, Sojourn: Journal of Social Issues in Southeast Asia and the Asian Journal of Social Science, among others.
Alice G. Reyes, National Artist for Dance
Ballet Philippines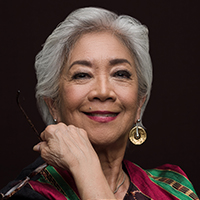 Cultural Matriarchal Rituals translated into Literature and Performance
In the Philippines, Spanish Catholicism was absorbed and mixed with local pre-colonial rites and rituals. One of the more primitive ones was that of the "Tadtarin" which was practiced once a year during the Summer Solstice at the Feast of Saint John. It was a Dionysian festival where the women reigned supreme for three days and the men who participated could only do so by wearing some female garb as a symbol of subservience. Amada, is a character in the short story, Summer Solstice, by Nick Joaquin, which was based on the Tadtarin festival and was first performed in 1969.
 
Fiesta Dances are social dances which are expressions that emerges from a community with their own set of culture and identity. Since dance a language that anyone can easily learn, it can be considered as a universal language between cultures, caste, and other boundaries. The body used in dance can be trained accordingly. It does not matter what race it is. What makes a dance Asian, European, African, etc. is from where it was first identified and traced from, not necessarily because of the body dancing it.
 
Formation/creation to Translation
Thought (mind) – words (Literature- Poetry, Novel)  - Transition (Libretto- Script) – Performance – (Play, Ballet)
Alice Reyes is the visionary founder of Ballet Philippines who propelled the company into a national arts institution. Through the Ballet Philippines, she established regular season concerts, professionalized dance as a career, and played a major role in the phenomenal development of dance in the country. She began her dance training at an early age and it continued undiminished even while she worked for a Bachelor of Arts degree in History and Foreign Service at the Maryknoll College and did postgraduate studies at the Ateneo de Manila University.
With a background in ballet, folk dance and jazz, Reyes ventured into modern dance. Through a grant from the John D. Rockefeller III Fund, she went through an extensive training period in the United States at the Colorado College under a Hanya Holm scholarship. She was subsequently awarded a grant from the Music Promotion Foundation of the Philippines, which enabled her to study further under leading exponents of the medium and earn a Master of Arts in Dance from the Sarah Lawrence College under its scholarship program.
Upon her return to the Philippines in 1969, she staged her first modern dance concert at the Cultural Center of the Philippines. The sheer diversity of her choreographic talent has produced highly acclaimed works ranging from the classics like Cinderella and Romeo and Juliet, to Filipino modern works like Amada, Itim-Asu, Bayanihan Remembered, Mga Babae, Tales of the Manuvu, and Rama Hari.
On June 20, 2014, Alice Reyes was declared National Artist for Dance by President Benigno S. Aquino III through Proclamation No. 807.She was conferred at Malacañang Palace on April 14, 2016.