The Asian Theatre Working Group (ATWG) intends to broadly explore scholarly research on Asian theatre and performance. ATWG not only studies Asian theatre and performance but also investigates their influence on and relationship to world theatre. The group aims to discuss the technological and theoretical perspectives of Asian theatre in its entirety, including, but not limited to, authentic traditional forms, global contemporary applications and Asian Western-style theatre. Most Asian theatres have experienced the clash between tradition and westernization, and now intend to dredge new methodologies and scholarly theories from their painful experiences.
The vast diversity of Asian performance provides many comparative perspectives and will inspire new theories on theatre. It is difficult to clearly define Asian theatrical plays and performance. It is not significant to lump together Asia, which varies so greatly both geographically and historically. Neither can the region be simply lumped together. It is also meaningless to seek alternative features without proper consideration by highlighting distinctive Asian attributes in sharp contrast to Western concepts.
This attempt just works to place what has long been marginalized in the center, which ends up producing one alternative after another. However, it is undeniable that Asian plays and performances are characterized by their unique aesthetics and concepts. These aesthetics and concepts have not been focused on in Western theatre, but they certainly exist in Western theatre as well. From this perspective, the ATWG focuses on the distinctive aesthetics and concepts intrinsic to Asian theatrical performance and incorporates them in the existing concepts behind Western theatre. This approach will contribute to gradually transforming the whole thinking framework of global plays.  
Conveners
Yasushi Nagata
Osaka University
Japan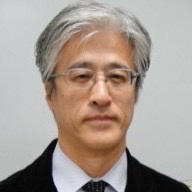 Yasushi Nagata is professor of Theatre Studies, Graduate School of Letters, Osaka University. He was Executive Committee member of IFTR from 2004 to 2012, organizer of IFTR annual conference in Osaka 2011, and the founding convener of the ATWG. He served as president of Japanese Society for Theatre Research. He specialized in Russian Avant-garde theatre and finished a doctoral degree in Theatre Studies at the Meiji University in 1988. He published many articles on theatre historiography, intercultural theatre, acting method and production analysis on modern and contemporary Russian and Japanese theatres in many anthologies such as Adapting Chekhov, The Local meets the Global, Theatre and Democracy in English, and also The Age of Avant-Garde, The Theory of Japanese Arts, Performance in Post-modern Culture in Japanese. He edited a recent book Kabuki and Russia in Revolution, with Shinwa Sha in Tokyo. His recent interest is contemporary inter-Asian theatre movement, aesthetic, performances and its historiography. He is also the director of the Museum of Osaka University and Executive Producer of International Arts Festival and its Cultural Program Series since 2013.
---
Mitsuya Mori
Seijo University
Japan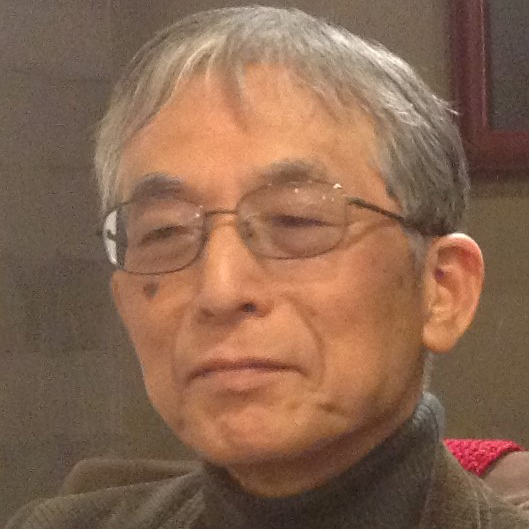 Mitsuya Mori is Professor Emeritus at Seijo University, Tokyo. He was the President of the Japanese Society for Theatre Research from 1996 to 2006. His research works are categorized mainly into three fields: aesthetics of theatre, Ibsen and Scandinavian drama, and comparative theatre history focused on the modernizing process of theatre in Japan. His published books include Scandinavian Theatre (1981), Ibsen's Realism (1984), Comparative Theatre of the East and the West (ed. 1994), Ibsen's fin de siècle (1995), The Poetics of Theatre: Structural Analysis of Theatre Performance (2007), and Changing Aspects of Theatre Studies (ed. 2007). Mori has translated a number of Ibsen's and Strindberg's plays, and directed some of them with professional theatre companies. His production of Double Nora, a modern noh play based on A Doll's House, was invited to the International Ibsen Festival in Oslo in 2006.
---
Members
Anna Marjaana Thuring
University of Arts Helsinki
Finland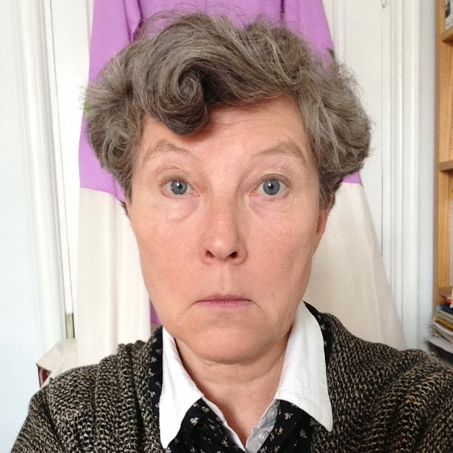 Anna Marjaana Thuring (former Kurkinen) has a Ph.D. in Theatre Research from University of Helsinki, Finland, although a great part of her research activity has taken place in United Kingdom, France and the United States. Her research focuses on physical theatre, gender questions and cultural flows between Asian and Western performance and performance training. In her methodology, she fuses practical training that is based both on her own experiences and observation and interviews of professional performers with academic theoretical and historical approaches. She has served as the chair of the Finnish Theatre Research Society and actively promoted Asian theatre research in Finland by founding the Asian Art and Performance Consortium (AAPC) with her colleagues and securing research funding and opportunities for international exchanges for a team of researchers in this area.
At the moment, she lectures and supervises doctoral and MA projects at the University of the Arts Helsinki – Theatre Academy and edits two books that reflect her research interests. The first monograph deals with Asian theatre and dance visits and their reception in Finland during the past 100 years and will be published by Theatre Academy. The second, Performance Otherness, is a publication of The Finnish Theatre Research Society.
---
Chua Soo Pong
Hanoi Academy of Film and Theatre
Vietnam

Chua Soo Pong is a playwright, director and choreographer. Currently a Visiting Professor at Hanoi Academy of Film and Theater and Artistic Adviser of the Vietnam National Theatre. His research interests are in the field of performing arts in Southeast Asia and Chinese opera. Chua obtained his PhD in Ethnomusicology from the Queen's University in Belfast, Northern Ireland, U.K. in 1979. He obtained his M.Sc. from the School of Oriental and African Studies, University of London in 1976 and his B.A. (Hons) from Nanyang University in 1972. He was the President of World Dance Alliance (Singapore) from 2006-2007. He taught at the Nanyang Technological University (2002-2006), the National Institute of Education (1999-2000) and was the Founding Director of the School of Performing Arts at the Nanyang Academy of Fine Arts (1999-2000). Chua was a Senior Specialist at the SEAMEO SPAFA Regional Centre for Archaeology and Fine Arts (1989-1992, 1994-1995), a Visiting Associate Professor, Aesthetics Department, Seoul National University (1992), and at the Osaka University (1993-1994). He taught at the National University Singapore from 1980 to 1988. He is the Founding Director of the Chinese Opera Institute, Singapore (1995-2010). He is also a co-founder of the ASEAN Puppetry Association (APA) and Asia Dance Association (1983). Chua was the editor of Performing Arts the first journal on the arts in Singapore, published by the National Theatre Trust, (1983-1989), Singapore. He is one of the regional editors for the Asia volume of the York-University-based, UNESCO-supported, six-volume World Encyclopedia of Contemporary Theatre published by Routledge in 1998. He is also the Founding Chairman of National Theatre Dance Circle. His dance reviews have been published in Straits Times, Lianhe Zao Bao and Business Times in Singapore. He edited "Essays of Dance Theatre" (1987, 1988, and 1989), published by the National Theatre Trust, Singapore. He chaired the Dance Advisory Committee of the Ministry of Culture (1982-1984), Singapore. He serves as the adviser of Singapore Chinese Dance Artistes Association, Singapore Hokkien Huay Kuan Dance Theatre, Leng Kee Dance Troupe, and is the Chief Adviser of China-ASEAN Theatre Week, China, since 2013. He is honoured by the Singapore International Foundation as a citizen ambassador in 2016.
---
Meewon Lee
Korea National University of Arts
South Korea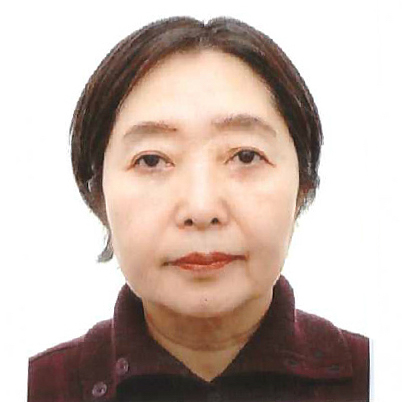 Meewon Lee is a professor of theatre studies at the Korea National University of Arts. She obtained her Ph.D. at the University of Pittsburgh in the U.S.A. in 1983. She served as the president of Korean Theatre Research Association and Korean Theatre Critics Association; the biggest organizations for theatre academics and critics in South Korea. She was also the director of the Folklore Institute at KyungHee University, where she had been a professor between 1986 and 2002, and the director of Korean National Research Center for Arts. She is now an executive member of International Federation of Theatre Research. She published 10 books such as Korean Modern Drama, Globalization and Deconstruction in Contemporary Korea theatre, Korea Mask-Dance Theatre, and Contemporary Korean Playwrights. Her English works are Kamyonguk: The Mask-Dance Theatre of Korea (Ph.D. Dissertation), Shamanistic Elements of Korean Folk Theatre, Kamyonguk, Tradition and Esthetics of Korean Drama, The Roots and Transmission of Korean Performing Arts, among others. She is interested in the aesthetics of Korean theatre in relation to its traditions and the world-wide theatrical conventions and theories.
---
Hayato Kosuge
Keio University
Japan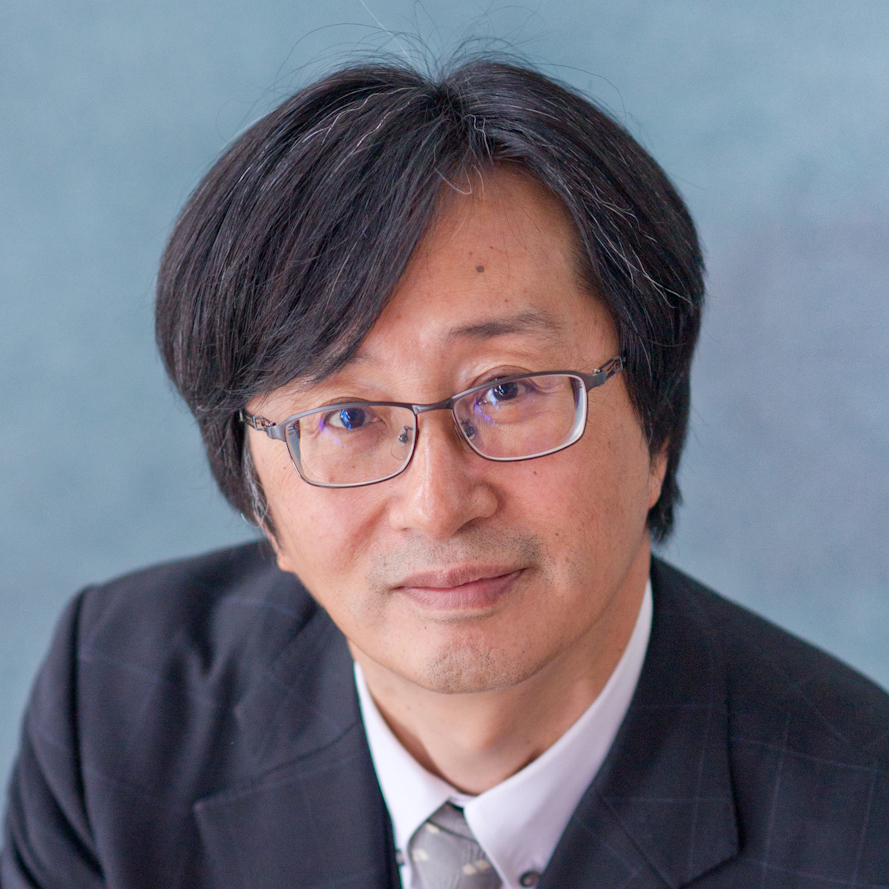 Hayato Kosuge is professor of Foreign Languages and Liberal Arts at the Keio University in Tokyo, and Director of Keio Research Center for Liberal Arts. He is Executive Committee member of IFTR since 2013; Organizing Committee member of PSi #21 Fluid States 2015 and representative of its Tohoku cluster. He finished hisdoctoral course in 1990 also at Keio. He is visiting scholar at the University of Cambridge from 1996 to 1998, and Stanford University in 2003. His research interests include the Japanese underground movement of the 1960s and 1970s, with a focus on Butoh performance. He is involved in the Hijikata Tatsumi Archive in Keio University Art Centre with project leader of the research group, Portfolio Butoh, and is a research fellow at the Research Institute for Digital Media and Content, Keio University. He is also interested in English Tudor drama mainly focusing on Shakespearean dramaturgy, referring to Japanese Shakespeare productions and their cultural context. He is editor and coauthor of Fuhai to Saisei (Corruption and Regeneration) in 2004, and coauthor of Shintai I Bunka-ron (Body, Medicine and Culture) in 2002; among his English publications is "Transformed and Mediated Butoh Body: Corpus Moriens in Hijikata's Earthen Statue Project" in 2013.
---
Ravi Chaturvedi
Manipal University Jaipur
India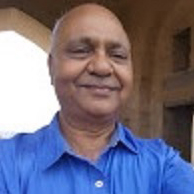 Ravi Chaturvedi is professor and director of the School of Media and Communication at Manipal University Jaipur and founder head of the Department of Culture and Media Studies in Central University of Rajasthan. He is the founding head of the Department of Theater and Film Studies at the Mahatma Gandhi International Hindi University, and the Department of Dramatics in the University of Rajasthan. He has authored several publications, and has been the founder president of Indian Society for Theatre Research since 2004 to 2015.
---
Sir Anril Pineda Tiatco
University of the Philippines Diliman
Philippines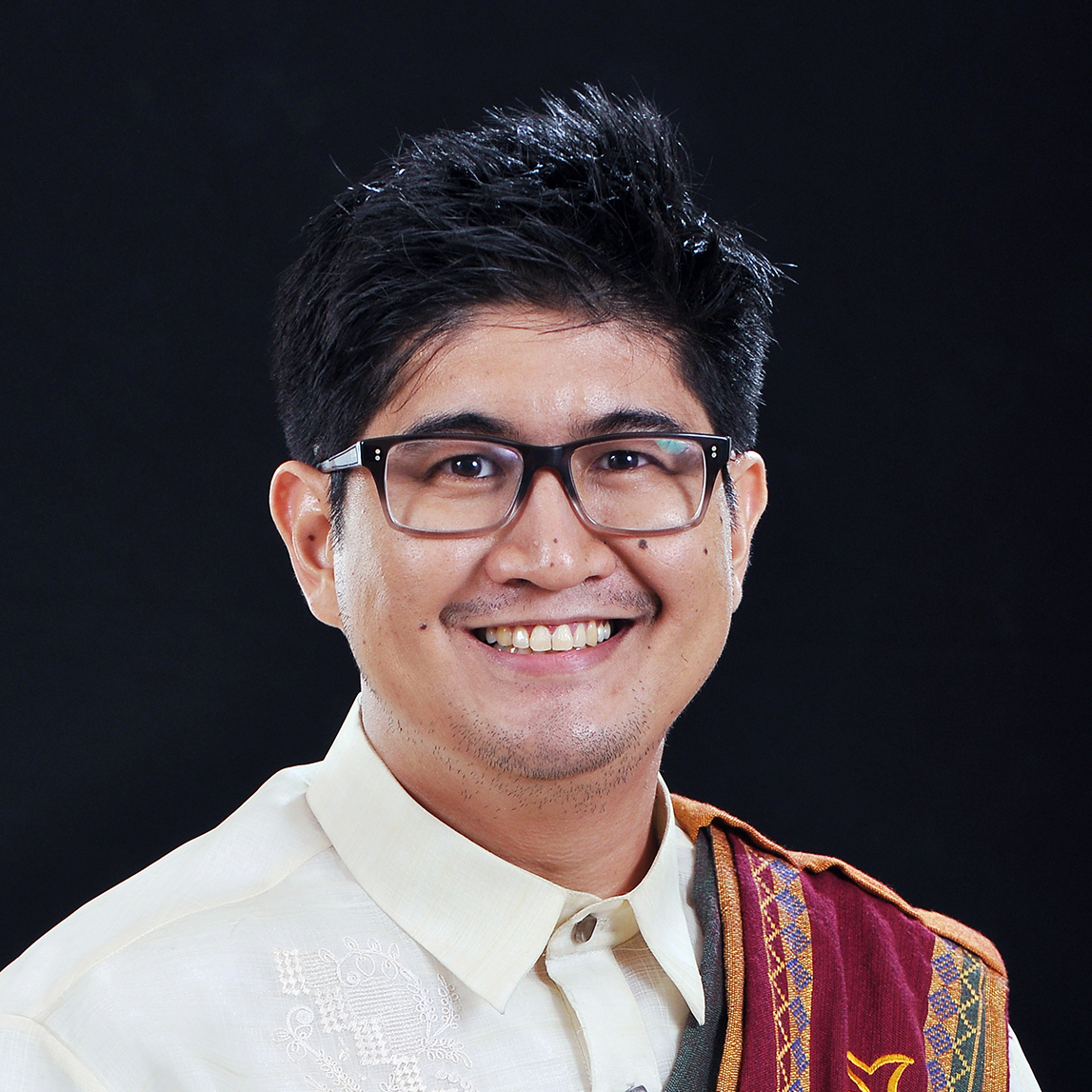 Sir Anril Pineda Tiatco earned his PhD in Theatre Studies from the National University of Singapore. His essays have appeared in Journal of Homosexuality, Asian Theatre Journal, TDR: The Drama Review, JATI: Journal of Southeast Asian Studies, Kritika Kultura, Social Science Diliman, Philippine Humanities Review, Modern Drama, and Humanities Diliman. He is the author of Entablado: Theatres and Performances in the Philippines (UP Press, 2015) and Performing Catholicism: Faith and Theatre in a Philippine Province (UP Press, 2016) and Buhol-Buhol/Entanglement: Contemporary Theatre in the Metropolitan Manila (Peter Lang, 2017). An associate professor of theatre arts from the UP Diliman Department of Speech Communication and Theatre Arts, Tiatco is currently the Director of the UP Diliman Information Office and the Officer-in-Charge of the Office for Initiatives in Culture and the Arts.
---
Tapati Gupta
Calcutta University
India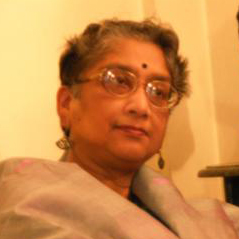 Tapati Gupta specializes in Shakespeare, Elizabethan and Jacobean drama. She was the head of the Department of English at the Calcutta University from 2004 to 2006 and coordinator of the MPhil program in English from 2003 to 2010. Gupta was awarded a Charles Wallace Trust grant-in-aid for collecting research material for a post-doctoral work on the Visual Element in English Renaissance Drama in libraries of Stratford-Upon-Avon, Oxford and London. She was a member of an international research team working on 'Ibsen Between Cultures' project of the Centre for ibsen Studies at the University of Oslo. She has been a guest professor at the Ibsen Centre, Oslo and the University of Leeds, UK. Among her published works are "From Proscenium to Paddy Fields: Utpal Dutt's Shakespeare Jatra" in Re-playing Shakespeare in Asia edited by Poonam Trivedi and Minami Riyuta (Routledge & Co. 2010); "Negotiating Difference: Contemporary Bengali Representations of When We Dead Awaken and The Wild Duck'" in Forum for World Literature Studies (Vol. 2, No. 1, 2010); 'Breaking the Mould: paintings by Rabindranath Tagore' in Tagore' ideas of the New Woman (Sage Stree, 2017) and in her edited volume, 'Tagore's Holistic Expression: Poet's Vision, Singer's Emotion, Dancer's Body, in Contemporary Indian Theatre: Theatricality and Artistic Crossovers (Rawat Publications, 2017);'Contemporising Ibsen in Bengal: Identity, Modernity, Culture in Ibsen Between Cultures, edited by Frode Helland and Julie Holledge (Novus Forlag, 2016); and "Shakespeare Travels' in Postcolonial Interventions (Vol. 1, Issue 2, 2016).
---
Tsu-Chung Su
National Taiwan Normal University
Taiwan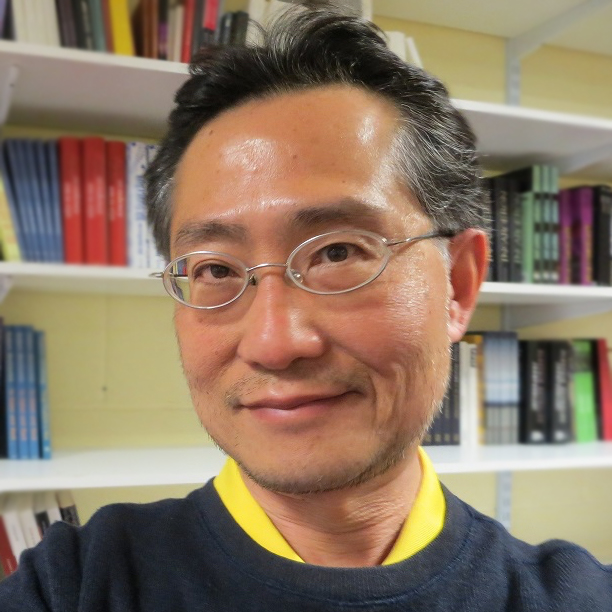 Tsu-Chung Su has a Ph.D. in Comparative Literature from the University of Washington. He is a Professor of English at the National Taiwan Normal University. He was a Visiting Scholar at Harvard University in 2002-2003, a Fulbright Scholar at Princeton University in 2007-2008, and a Visiting Scholar at Aberystwyth University in 2012-2013. His areas of interest include Greek tragedy, Shakespeare, modern drama, theatre history, dramatic theory and criticism, performance studies, Nietzsche and his French legacy, and theories of hysteria and melancholia. He is the author of two monographs: The Writing of the Dionysian: The Dionysian in Modern Critical Theory (1995) and The Anatomy of Hysteria: What It is, with Some of the Kinds, Causes, Symptoms, Representations, & Several Critiques of It (2004). His recent publications include essays on Antonin Artaud, Eugenio Barba, Peter Brook, Jerzy Grotowski, Richard Schechner, Robert Wilson, and Phillip Zarrilli.